Quality Car Leasing Service
Main Regions In Shanghai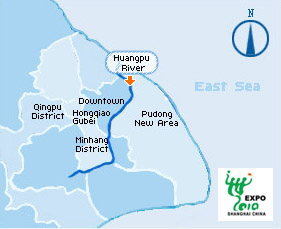 Pudong New Area
Hot Living Area 1:Lujiazui
Facilities:Oriental TV Tower,Lotus Market,Superbrand Mall,City Shop,Huangpu River,Financial Zone,Time Square,etc.

Hot Living Area 2:Lianyang Inter Community(Century Park Area)
Facilities:Thumb Plaza,Radisson Hotel,Carrefour,city shop,all kinds of western shops & restaurants,Century Park,YCIS,etc.

Hot living Area 3:Biyun Inter Community
Facilities:Carrefour,B&Q,Biyun Road Western living area,Dulwitch School,Concordia School,Germany School,French School,etc.

Minhang District
Hot Living Area:Zhudi Town
Facilities:Singarpore School,British School,American School,Carrefour,City Shop,Recquet Club,Forest Manor,etc.
Hongqiao/Gubei
Hot Living Area 1:Hongqiao Developer Zone
Facilities:City Center Shopping Mall,Tianshan Rd golden living area,No.2 Metro,etc.
Hot living Area 2:Gubei Phase 2 Living Area
Facilities:Golden Avenue Western Style Living Area,SCIS,YCIS,Carrefour,Hongmei Rd Western Restaurants Area,etc.

Hot living Area 3:Shanghai Zoo Villa Area
Facilities:Shanghai Zoo,Bailian Xijiao Shopping Mall,Xianxia Rd living Area,Hongqiao Airport,Xijiao State Guest Hotel,etc.
Qingpu District
Hot Living Area:Gaojing Road & HuQingPing Rd Villa Area
Facilities:Germany School,French School,Carrefour,etc.
Downtown
Hot Living Area 1:Jing'an Area
Facilities:West Nanjing Rd Golden Living Circle,Jing'an Temple,No.2 Metro,City Plaza,City Shop,Shanghai Center&Portman,shanghai Exhibition Center,Plaza 66,Citic Square,MeiLongZhen Square,Kerry Center,JC Mandrine,Tomorrow Square,etc.

Hot Living Area 2:Former French Concession
Facilities:Huaihai Rd Golden Living Circle,No1. Metro,KW Center,Shanghai Dramatic Arts Center,Ambassy Club,Time Square,All kinds of Shopping Mall,full of small and romantic roads with beautiful green and low-rise historical architecture.
Huangpu River

Huangpu River Content

Hotline: 021-62661195 Mobile:0086-13671563558 (Eng/Ger)
Email: inquiry@star-shanghai.com






CAR LEASING PROPERTY LEASING